CHILLICOTHE – Docked right on Water Street, located at 80 East Water St – the Dock at Water is the perfect restaurant for getting together with friends old and new, or with your family – all the while getting a delectable bite to eat.
The Dock at Water has the perfect gathering atmosphere, with enough seating to hold a large crowd on a Friday night, TV's riddled all over giving you options on different things to watch – and their variety of food really enhances the entire experience.
While there, we enjoyed one of their tender, juicy, Crispy Chicken Club sandwiches – a perfect sized piece of chicken breast layered with bacon slices, tomato, crisp lettuce, and Swiss cheese.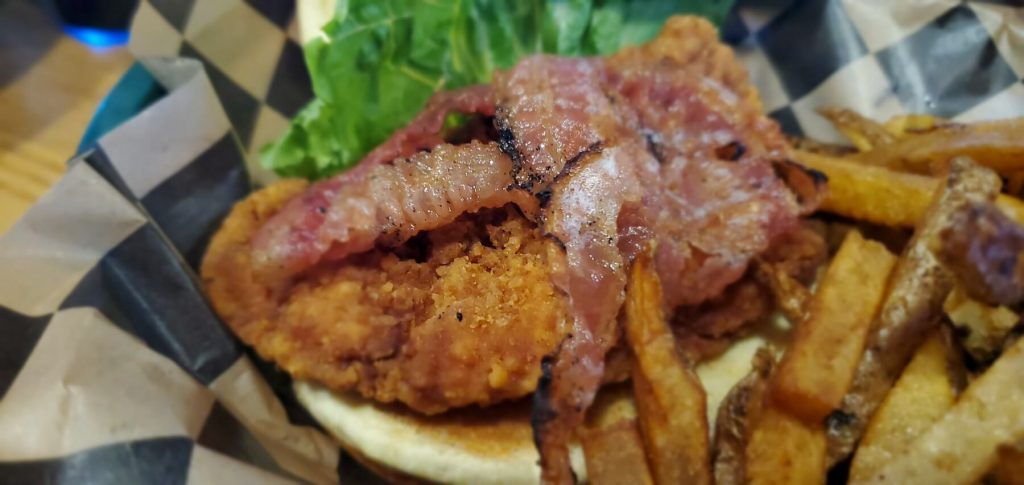 Along with a little bit of crispiness with their chicken sandwich, we took a massive bite into one of their Triple Decker Club sandwiches – which is a pretty tall sandwich with a generous amount of turkey, ham, bacon slices, with cheese, tomato, lettuce, and mayo.
Both sandwiches are as mouthwatering and fantastic as they sound, and are served with a side of hot, fresh, salty fries – making it the perfect lunch, or dinner option.
Their incredible staff of waiters and waitresses were extremely nice, checked back often to ensure that we were enjoying our food and to refill our drinks, all the while making sure that we had a great experience there.
The Dock at Water is the place you want to be in Downtown Chillicothe for delicious food, awesome staff, and a fantastic atmosphere.