CIRCLEVILLE, Ohio (DimpleTimes) – Watt Street Tavern is a small town tavern located in downtown Circleville on Watt Street. It's the perfect spot to gather for lunch, dinner or to simply catch up with a friend. The location is spacious with your choice of window seats or booths in a friendly atmosphere. The waiters and waitresses are kind and do a fantastic job of keeping your drinks topped off and making sure that you're enjoying your meal.
We enjoyed some newer items off of their lunch menu, such as their Club Wrap and their Grilled Chicken Wrap. Their Club Wrap is a hearty wrap filled with bacon, ham, turkey, lettuce, cheddar-jack cheese and Mayo served with a toasty sun-dried tomato basil wrap. It's a pretty filling wrap with delicious flavor.
The Grilled Chicken Wrap, also served between a sun-dried tomato basil wrap filled with grilled chicken, bacon crumbles, lettuce, tomato, and Cheddar-Jack Cheese. The chicken has a fresh-grilled flavor, the lettuce and tomato are fresh and crisp and the cheddar-jack adds a nice bit of flavor to the wrap. You can order the chicken blackened upon request.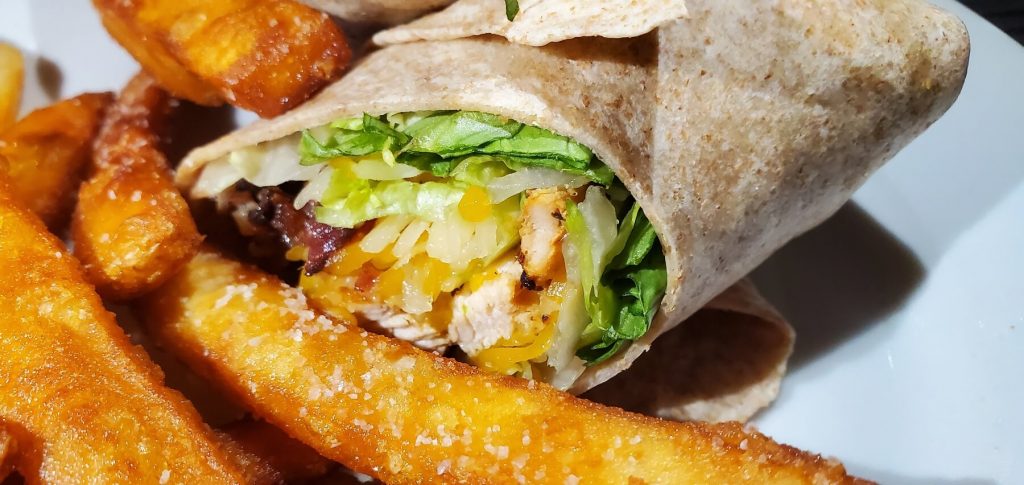 Another item we ordered was their Patty Melt special. It is a fresh-grilled patty served with hazel dressing, onion, bacon, and cheddar cheese with warm marble rye bread. The onions were very sweet and crisp, the bacon was cooked to perfection, the cheddar added a bit of substance and extra flavor, the marble rye is fluffy and delicious, and their Hazel dressing is the defining part to the sandwich – Sweet and bursting with flavor.
Our meals were all served with fresh, crispy seasoned fries that were perfectly seasoned, salted and hot. You can't go wrong with a batch of fries that tastes incredible without ketchup.
Watt Street Tavern is located at:
115 Watt St
Circleville, OH 43113