CIRCLEVILLE, Ohio (Dimple Times) – Social media has been a huge help in connecting people during this period of time that social distancing has been put into place. Websites like Facebook, Twitter, and Instagram offer people the opportunity to have live broadcasts to stay connected with friends and family.
Others, however, are using the means of social media to host concerts, readings, and other forms of entertainment that allows people to be connected through a virtual concert or storytelling session.

Advertisement - Story continues below
Request advertising info. View All.
For Circleville musician Brian Elward, his acoustic videos offer so much more than just a place for people to listen to his skills but a virtual concert he offered over the weekend also gave him the opportunity to accept donations in a virtual tip jar for those in need.
"I was inspired to do the show just for fun," he explained in regard to his virtual concert. "A lot of others are playing on Facebook live also, I'm fortunate enough to still be working, so instead of asking for tips, I asked for donations."
Brian's goal was to raise funds to donate to a local organization, one that is helping out those in need during the COVID-19 crisis that has put the world on a brief pause. These organizations are helping out children who currently are without food.
"I just happen to know of a couple groups from my hometown of Laurelville, Ohio, that are currently helping children without food during all of this," he shared.
The Kids Club is one of the groups that his tips will be assisting, where he has been keeping touch with his contact Makiah Maxon-Sifert throughout the process. The funds from his concert are also helping out Jennifer Kempton, where she makes blessing boxes to hand out to kids. Brian explained that she does a lot more for others in the community as well.
The total raised is now up to $1750 from his virtual concert, where he goes on to explain: "I have a couple checks coming in the mail that will add to that total, [and] I have already donated $800 to each of the ladies mentioned. Once I get the checks in the mail I plan to split that and donate that as well."
Brian's hope is that little actions like this will help inspire others to help those in their community, whether it be from something as kind as paying a meal forward or donating funds to help kids in need.
"Hopefully, by doing this it shows that there is hope out there, communities still come together. All I did is something I normally do and get the word out there, all my friends and family and followers came together and donated. All I did was donate my time. It takes a village type of thing!" he stated, later on adding: "One small gesture could change someone's attitude for the entire day: it could put a smile on their face and maybe inspired them to do something."
Brian is grateful to those of his family, friends, and followers that pitched in on this incredible opportunity to make a difference in his community. You can visit his Facebook page, Brian Elward Acoustic to view other videos and keep updated on future videos.
Watch the virtual concert below.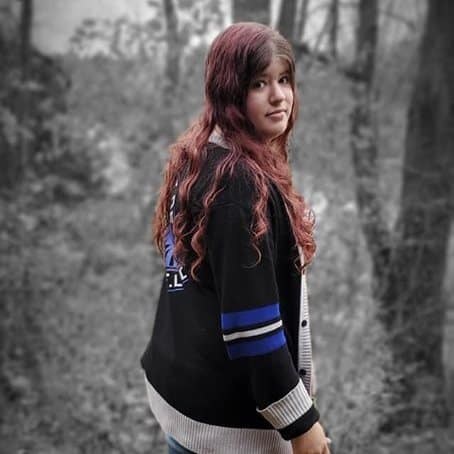 Lauren has been writing since she was at least ten years old – and anywhere she traveled, you could always bet that she would have a journal and a pen in hand. Though she writes mostly for the Dimple Times now, she has dabbled in writing short stories and novels throughout her life.
She's spent most of her life in Circleville, Ohio – which has been a huge inspiration behind a lot of the locations, situations and ideas she has come up with for her different stories over the years.
Lauren enjoys using her writing to bring enlightening, encouraging and informative content to the Dimple Times – but outside of work, she also enjoys curling up with her cat to watch movies, read or simply to write for herself.