PICKAWAY COUNTY, Ohio (Dimple Times) – Businesses and organizations both big and small have done different things to show encouragement to 2020 students who are graduating from high school and college, a big transition into the next phase of life.
Graduating from school can be a huge milestone but so can moving up a grade, especially when that means moving on to a new school and a new set of teachers. For the Logan Elm fourth graders of Pickaway County, this was a thought that weighed on schoolteacher Shannon McKibben heavily.

Advertisement - Story continues below
Request advertising info. View All.
"At Logan Elm when you hit fourth grade you're done," Shannon said. "We're like at the end of the year, we needed to do something special."
This inspired the Farewell Fourth Graders Bus Tour, which consisted of 4th-grade teacher Michelle Griffith, 3rd-grade teachers Jennifer Rittinger and Lyndi Ross, bus driver Jennifer Skinner and Shannon going around the Pickaway County area to give the Pickaway County 4th graders a proper send off to the 5th-grade.
"We gave [something to] every fourth grader that we visited," Shannon shared.
Each student visited was given a personal note, a treat bag with items like bubbles, and some pictures that they would treasure from their time together during 4th grade.
"The 3rd-grade teachers went also, that way I could kind of see our brand new fourth graders that were going to come to us," she explained.
Since the Logan Elm district is huge, running all the way from Circleville to Hocking Hills area, Shannon explained that they couldn't do anything more like a teacher's parade but the bus tour was made possible when they were given the okay to use one of the buses.
"Jennifer Skinner said 'Hey, they told us that it would be okay to use the bus, we were very thankful, you know, that the district and the bus garage let us use a bus," she admitted, going on to state: "So we took the little bus. And we did it, it was about five weeks in we did our first little trip and it was just one third grade teacher and myself. We just went to see everyone how they were doing. It was the most remarkable, emotional thing I could ever do."
Being a part of this bus tour for Shannon, the other teachers, and the students gave them all a great sense of closure and the opportunity to say goodbye. While the teachers all did their part to show their love for their students, the students did something nice for the teachers as well.
"Kids had written things out in sidewalk chalk for us, two kids and their mother had signs on their cars when we got there. It was so emotional," she stated.
Shannon also commends the parents who stepped up to the plate to take on the new changes over the last couple of months, when schools moved to be done at home for the remainder of the school year.
"We're so thankful to parents who stepped up and, you know, took on a role that they really weren't prepared to do," she said.
At the end of all of this, Shannon is truly grateful for the school encouraging them to do something to properly send the kids off to the next grade.
"I am thankful that the district said that 'Hey, you take that bus stop go out and do good things, reach out to the kids and the family. They didn't have to do that for us," she explained, closing with: "We teachers pride that personal connection. I wrote letters to my kids. Every week they got a letter in the mail every week with phonics, a coloring page or a word find, or, you know, hey, here's a cool science thing. So, it was nice that we tried to bridge that gap between digital and still trying to have a personal connection, without actually, physically, being there by them."
Photos courtesy of Jon Hogue.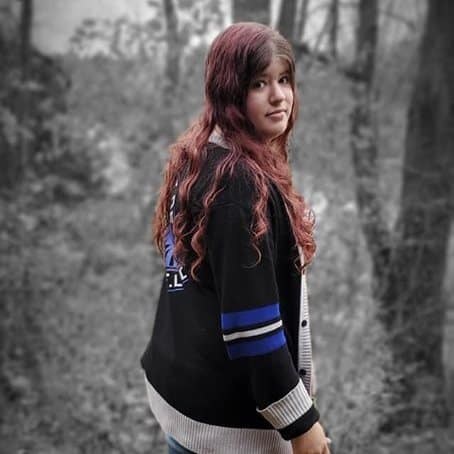 Lauren has been writing since she was at least ten years old – and anywhere she traveled, you could always bet that she would have a journal and a pen in hand. Though she writes mostly for the Dimple Times now, she has dabbled in writing short stories and novels throughout her life.
She's spent most of her life in Circleville, Ohio – which has been a huge inspiration behind a lot of the locations, situations and ideas she has come up with for her different stories over the years.
Lauren enjoys using her writing to bring enlightening, encouraging and informative content to the Dimple Times – but outside of work, she also enjoys curling up with her cat to watch movies, read or simply to write for herself.