Compassion Furniture Bank is a newly formed faith based nonprofit organization providing gently used furniture to people in need in Fairfield and Pickaway counties, and I had the opportunity to talk with Tammy Myers, who helped to establish Compassion Furniture Bank.
Their mission is: "To provide furniture to individuals and families of Fairfield and Pickaway counties struggling to furnish their own homes due to poverty and severe life challenges."
Currently the greatest area of opportunity for the Compassion Furniture Bank is getting the word out to the community.

Advertisement - Story continues below
"We are striving to inform people in need as well as potential donors of our organization and mission. Although our official opening is January 1st, we have already been helping people in need and collecting donations from generous and loving people in the community." Tammy relayed, "We would like people to know that no donation is too small."
So if you have any unwanted furniture items that you would like to donate, give them a call, and they will pick it up for free.
"Your unwanted items can help to furnish the home of a family living without. There are children sleeping on the floor in our county but you can help change that with items you are no longer using. It is better to donate unwanted gently used furniture than place it in the landfills."

Advertisement - Story continues below
As for funding, the primary source comes from citizens in the community making furniture and monetary donations.
Tammy goes on to explain: "We depend on generous community members to donate their gently used furniture. We clean and repair the furniture if needed, store it, and then deliver it to a family or individual who is living in an unfurnished home. As a nonprofit organization, we are dependent on monetary donations and furniture donations from businesses, churches, and individual donors. Furniture and monetary donations help us to serve the families and individuals in need in Fairfield and Pickaway counties."
What would make a huge difference in making their organization better? "A used box truck would big a significant improvement in our ability to serve our clients and donors. We are currently using a personal pick-up truck to made deliveries and collect donations. An enclosed box truck would protect the furniture from inclement weather. Our goal for 2019 is to obtain enough funding to purchase a used truck."
The people of Compassion Furniture Bank are striving to keep the community and supporters up to date through their Facebook page and also their website.
You can learn more about them by visiting their website: compassionfurniturebank.com. You can also contact them by calling 740-207-1528.
They are located at 9800 US Highway 22 E Stoutsville, OH 43154. Their store hours are 5-8pm on Thursdays, but they are also available if you set up an appointment.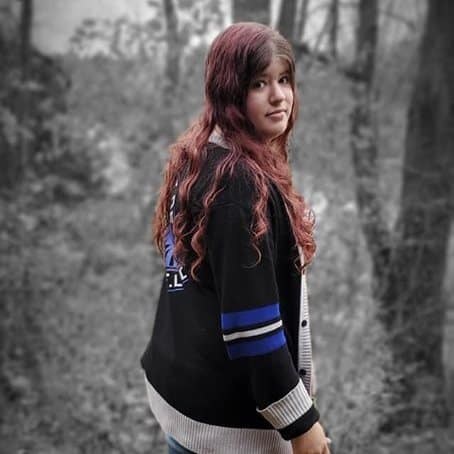 Lauren has been writing since she was at least ten years old – and anywhere she traveled, you could always bet that she would have a journal and a pen in hand. Though she writes mostly for the Dimple Times now, she has dabbled in writing short stories and novels throughout her life.
She's spent most of her life in Circleville, Ohio – which has been a huge inspiration behind a lot of the locations, situations and ideas she has come up with for her different stories over the years.
Lauren enjoys using her writing to bring enlightening, encouraging and informative content to the Dimple Times – but outside of work, she also enjoys curling up with her cat to watch movies, read or simply to write for herself.