Night to Shine is an unforgettable experience that only happens once a year – a night where people with special needs can experience an amazing prom night that is centered on God's love for them.
Several hundred churches worldwide joined together to host a night everyone would remember, and one of those churches just happened to be Vineyard Church Circleville.
People of a variety of ages gathered inside Circleville Middle School, which was transformed into an area where guests and buddies could go from room-to-room to partake in different activities going on.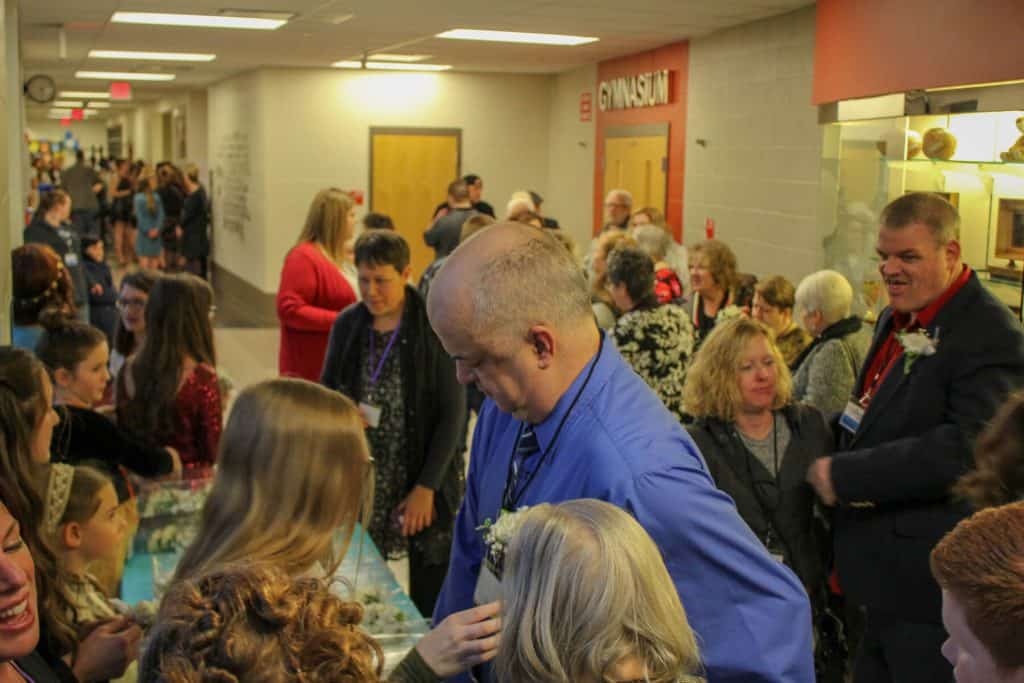 Ladies had an area to go to get their hair and makeup done and the gentlemen could sit down for a shoe shine.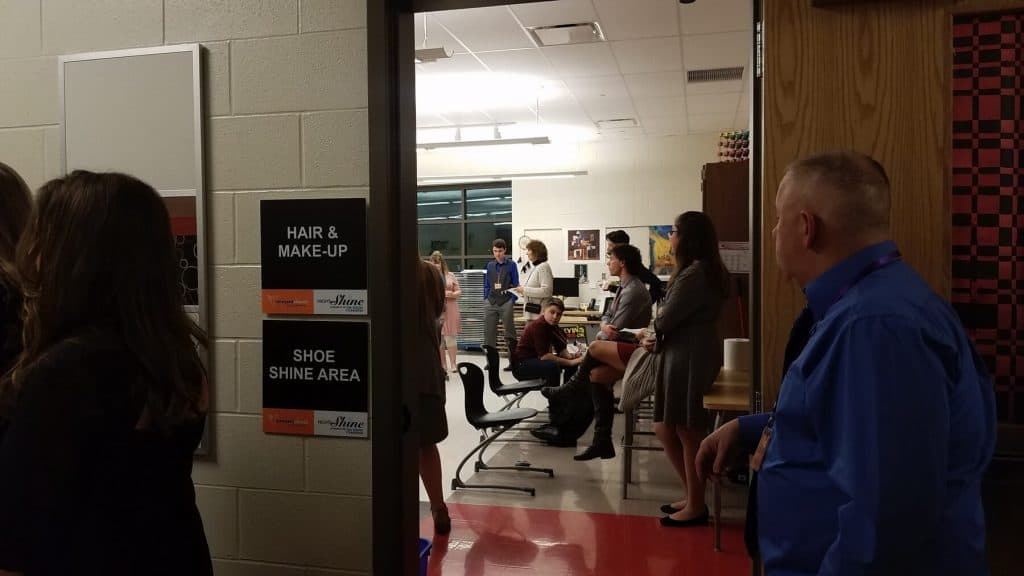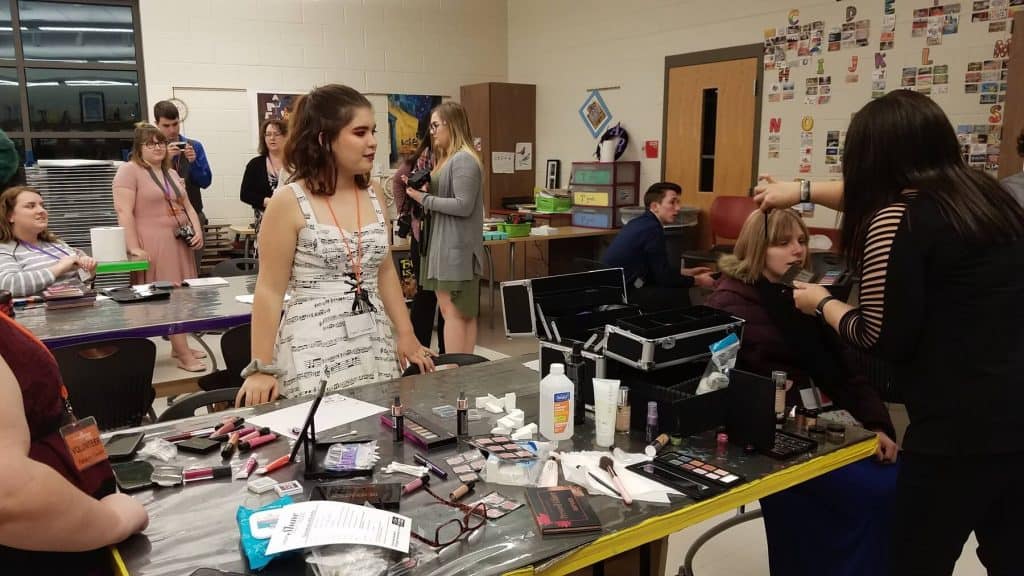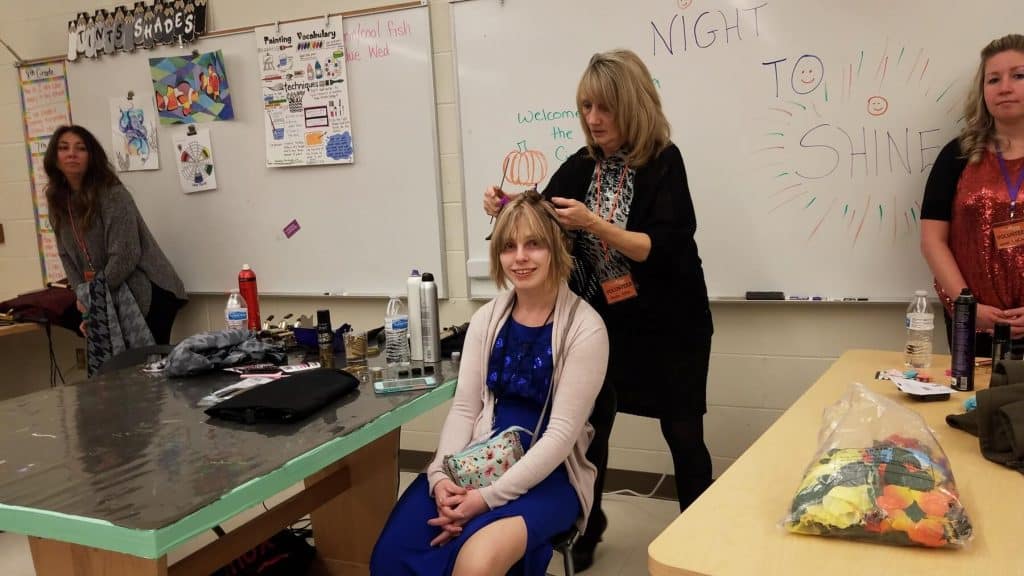 Another room held karaoke, where guests could sing some of their favorite songs while others watched and cheered.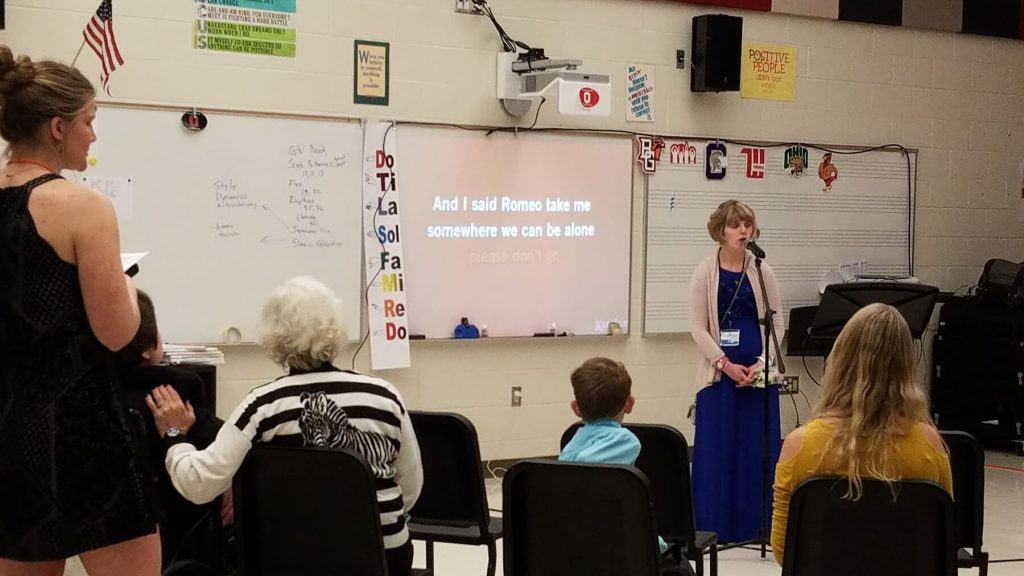 The cafeteria area had tables lined with food, desserts, and drinks for guests to enjoy. In one of the hallways, guests lined up to watch a man create balloon animals or whatever they desired.
Limo rides were also being held, giving guests the final touch before they would start the best part of the prom experience: THE DANCE!
The gym, where everyone would go later, was decorated with twinkling lights, balloons, beach balls, twinkling trees and a red carpet area under a beautiful lit archway.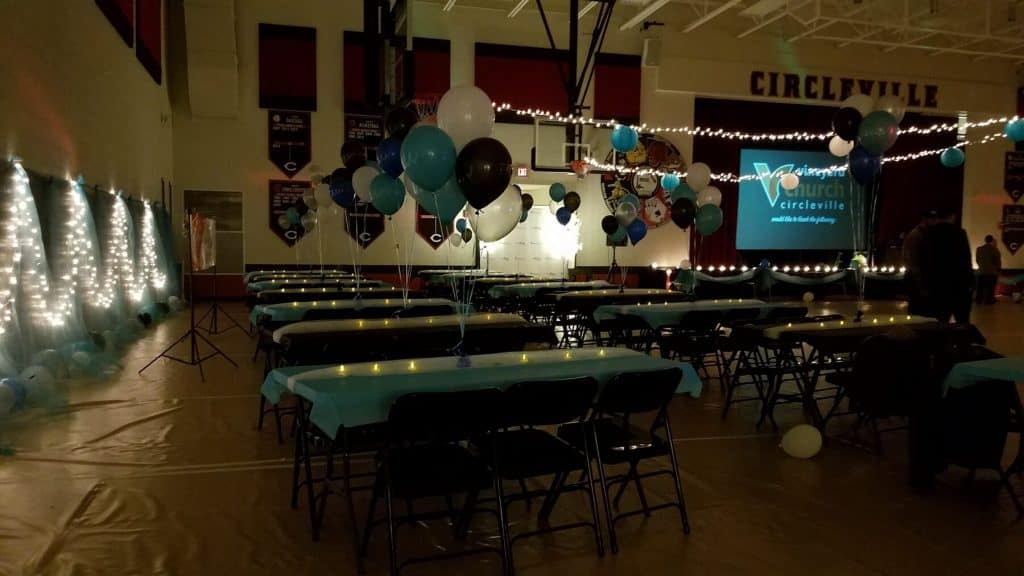 The entire set up for this evening was made possible by volunteers from Vineyard Church and our community.
According to Luke Pollock, the associate pastor at Vineyard Church Circleville, he was in disbelief at all that was accomplished.
"We've had some great support[this year]… the community support was unreal." Luke shared. He continued to explain that they have been trying to figure out different ways to get the community to team up, and Night to Shine was one of the events that really brought the community together.
After speaking with volunteer Trevor Lane, Pastor Ron VanHorn and Luke Pollock, all agreed that there was one thing that made an event like Night to Shine so important: showcasing and sharing God's love.
"We do all kinds of things like this, but this specific event – 'Night to Shine' – sponsored by the Tim Tebow Foundation, is one that is geared to show the community, the people living with special needs, God's love… and it's really just a tangible way of just really showing love to somebody."
If you had a chance to be a part of this years Night to Shine, to see the different activities and how everyone reacted to how they were pampered and treated like royalty… the faces and smiles of every special needs guest, of every buddy and everyone there said more than words ever could.
———————————————–
———————————————–
Photos Courtesy of Travis Mitchell of Pickaway County Aerial Photo and Lauren Esteph