I had the opportunity to speak with Bernadette Hocking and she was able to share a little about a non-profit that she is the director for known as the Trellis.
The Trellis is a faith based 501c3 non-profit who is also nationally accredited CWJC/CMJC program, however they welcome any woman regardless of faith, age or income.
The Trellis provides numerous opportunities for both participants and volunteers, where ladies receive 10 weeks of free training in various areas related to job and life skills.
"More than 30 of those hours are in computer-learning Microsoft office programs that can prepare them well for any job requiring those skills." Bernadette illustrated.
Other classes include nutrition and food preparation; "Flex"- a fitness class, Budgeting and money management; communication and Conflict management classes; Parenting; Recovery classes; Arts and Crafts; and Bible study – and that's just to name a few of what they have to other. Classes are taught by passionate volunteers that give of their time and talent to enhance the lives of women in need.
Bernadette went on to explain: "The goal of The Trellis is to encourage, equip, and empower! So many women come into our program having no confidence. Many have come from abusive relationships, and lack healthy support systems. They feel as though everyone has given up on them, and they've lost hope. Some have been though recovery programs but have no positive influences in their lives to keep them returning to that lifestyle-this is why we are here. We give the gift of hope, completely free!"
There are many ways you can help the Trellis – one of those ways is through "faith gifts" from individuals and local area churches. One of the biggest ways you can help, however, is through getting the word out.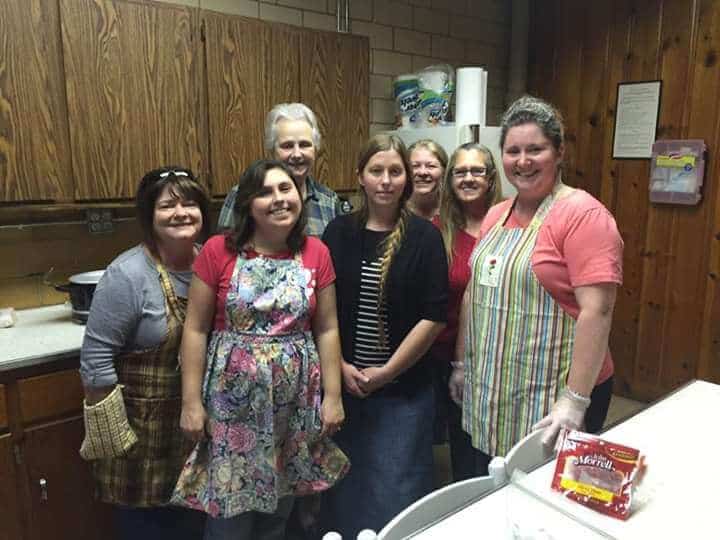 "We need help to get the word out that we are here in Circleville, currently meeting at the First Church on E. Ohio St. We also are hoping to train more willing and passionate volunteers to be part of our Trellis family. One goal we have is to be able to buy 8 new computers for ladies to work with." Bernadette admitted, before adding: "Better Marketing (advertising) of our program would make a huge difference in what we are trying to accomplish. We need to be recruiting participants and volunteers year round, as well as keeping up with our support, which includes fundraising."
If you wish to find out more information about the Trellis, be sure to reach out to them by calling (740) 497-3042. They are open Monday though Wednesday; 9am-2pm. Also, if you visit on a Wednesday you just may be invited to join them for the lunch their ladies have prepared in nutrition class!