Healthy Life Solutions is your local shop for vitamins, herbs and essential oils. Located in Downtown Lancaster, Ohio – they offer services for massage, Reiki, reflexology, and yoga classes – as well as a lot of other classes. With Christmas just around the corner, they even have ideas going for that perfect gift idea.
I sat down with Lisa Purdy, the Naturopathic Doctor and master herbalist at Healthy Life Solutions, and she shared a bit about what they like to offer for their community.
"Our idea is to help people understand why they're taking different supplements, what they actually need for their body, and so we like to do a consult with them – not just, sell them something," she explained, as we sat surrounded by shelves of countless different types of supplements, oils, and items intended to help with many health-related situations.
By offering consultations, Lisa can help individuals find something more geared towards what they truly need for their situation.
Since I had a bit of a cough when I met with Lisa, and she gave a perfect example of how they could help someone in my situation.
"Things like helping with your cough – how you can do something natural with that to help or to prevent it from getting worse and getting into pneumonia. So that's what we like to do, a lot of preventive things that you can do to make your body stronger and healthier," she admitted.
Healthy Life Solutions has been in the area for seven years, and they plan to continue offering what they're currently doing for the area she lived with her family for some time.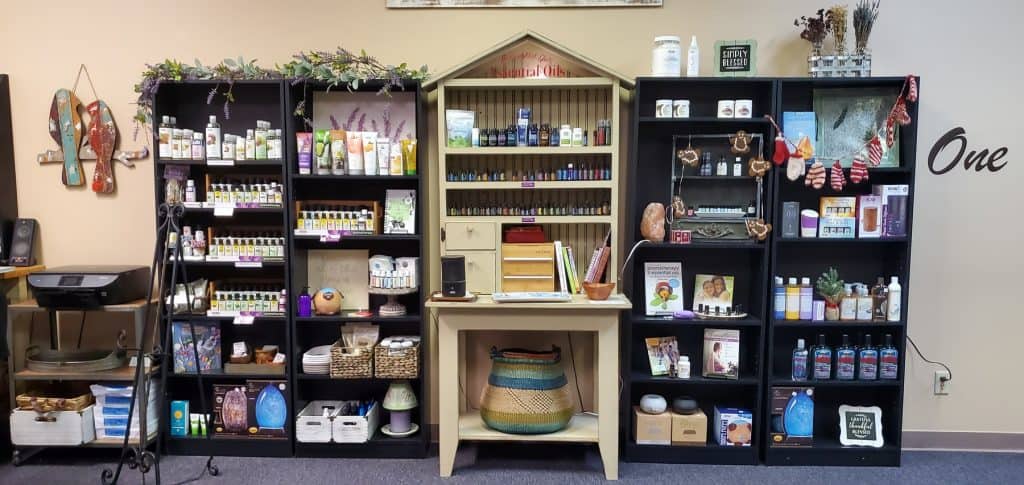 Lisa's hope is that people will stop in and check out what they are offering and that they'll think about their health this season.
"Our motto is Health one choice at a time. Because I think that a lot of times you can get overwhelmed if you try to change all your lifestyle at once, so just by making one choice at a time you can really make a big difference on your health." she explained, going on to say: "That's a good way to approach things for people who are just getting started, is just make one good decision – just that one change can make a big difference in your health long term."
Healthy Life Solutions is located at:
232 West 6th Ave
Lancaster, OH
---
About Small Business Highlights
Small Business Highlights are where we visit small businesses located in our reading area to find out more about them. This includes Fairfield, Fayette, Pickaway and Ross County but may reach slightly outside those counties too. We love to find out what they are about, products, services or items they over and more.
If you are a business that would like to have a Small Business Highlight team review your small business please contact us to find out more information. <<Click Here>>
If you have a suggestion of a small business you would like us to check out and possibly do a review for please drop us a note.