PICKAWAY COUNTY, Ohio (DimpleTimes) – Being a pet parent is no easy task – especially when an emergency arises, and you find yourself in need of an unplanned vet visit. Taking the burden off of pet owners is not something often heard of, but a local non-profit organization in the Pickaway County area is doing its part to make this a reality.
I spoke with Kimberly Shannon of Three Pits and a Lady, an organization focused on helping pet parents financially with medical emergencies.
"Our mission is to make sure that we've always [been] able to assist financially and that nobody ever has to euthanize their pet over just – simply money." Kimberly shared when asked about the purpose behind their organization.
Three Pits and a Lady has helped out those in the local Pickaway area – but is open to helping pet owners in any community. They've gone as far as to drive down to Arkansas to assist someone in need.
Their funding comes from selling items that people no longer want – aluminum cans, furniture, and so much more – giving them the funds they need to assist pet owners.
---



External advertisement
---
"I like to make money from things that people don't want. Sometimes it's easier for somebody to, you know, donate something that they don't want, they might not have any money to donate, but they might have an old, little dresser." Kimberly admitted.
In the near future, they will be opening a resale shop that offers a pet food pantry, as well as a hospice center.
Three Pits and a Lady has already done so much for pet owners all around – and Kimberly shared: "This is so rewarding to be able to help in a situation where there's – there may not be any other choice. I mean to, you know, to help somebody who's in a situation that you don't expect anything back… It's just a great feeling."
---



External advertisement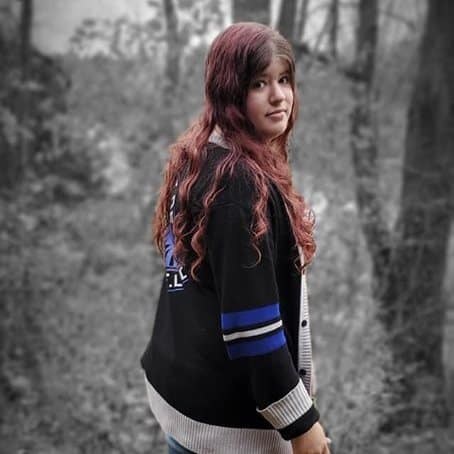 Lauren has been writing since she was at least ten years old – and anywhere she traveled, you could always bet that she would have a journal and a pen in hand. Though she writes mostly for the Dimple Times now, she has dabbled in writing short stories and novels throughout her life.
She's spent most of her life in Circleville, Ohio – which has been a huge inspiration behind a lot of the locations, situations and ideas she has come up with for her different stories over the years.
Lauren enjoys using her writing to bring enlightening, encouraging and informative content to the Dimple Times – but outside of work, she also enjoys curling up with her cat to watch movies, read or simply to write for herself.