Mexican food is just one of those styles of food I can never seem to grow tired of and with El Pedregal Mexican Restaurant located right in downtown Circleville, we have access to a restaurant that their variety on their menu gives us the opportunity to shake it up and try something new.
El Pedregal is currently open for carryout during the current situation, so my dad and I ordered a couple of their lunch items to pick up and enjoy at the Pumpkin Show Park.
Off of their lunch menu, I ordered the lunch special, which offers a burrito, a taco, and your choice of rice or beans for a pretty good deal. The taco comes with cheese, lettuce, and ground beef, and the burrito is served in a soft flour shell, covered in a sweet sauce and melted cheese.
My dad ordered their lunch chimichanga, which is served with a chimichanga paired with beans, cheese, rice, tomatoes, and lettuce.
They were served in special containers that made it pretty easy for us to take on the go and it kept the food pretty hot. The steam trapped in the container did, unfortunately, soften the hard taco and chimichanga but that in no way affected the flavor or the deliciousness of the meal.
Next time you're thinking about ordering lunch for carryout or even for dine-in once things start slowly opening back up, think about stopping into El Pedregal and trying one of their awesome lunch or dinner options.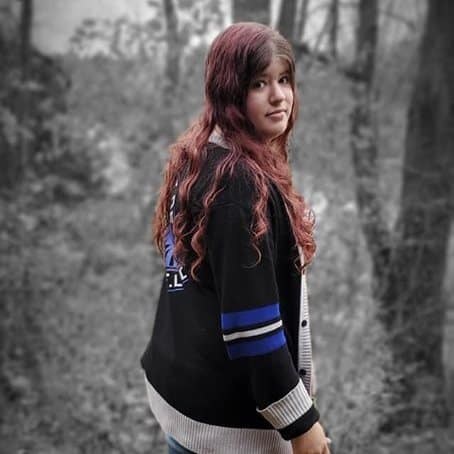 Lauren has been writing since she was at least ten years old – and anywhere she traveled, you could always bet that she would have a journal and a pen in hand. Though she writes mostly for the Dimple Times now, she has dabbled in writing short stories and novels throughout her life.
She's spent most of her life in Circleville, Ohio – which has been a huge inspiration behind a lot of the locations, situations and ideas she has come up with for her different stories over the years.
Lauren enjoys using her writing to bring enlightening, encouraging and informative content to the Dimple Times – but outside of work, she also enjoys curling up with her cat to watch movies, read or simply to write for herself.