Delicious, fresh, piping hot – this is everything you can find when you stop in for a bite to eat at Hometown Hibachi in Chillicothe, Ohio. What makes stopping into this local restaurant so great, however, is the welcoming atmosphere from the second you step in. The staff is friendly and quick to take your order once you're seated, and while you're waiting you can take in the city of Chillicothe through the big windows that allow you to overlook N. Paint St and E. 2nd St.
That said, the food is truly the main event. The portions you are served proves that Hometown Hibachi has meals that are fit for any king or queen, especially if you are up for a decently sized meal. Their Hibachi comes with your choice of rice or noodles paired with mixed vegetables and your choice of protein. Steak, chicken, scallop, fish, lobster, shrimp, or salmon – there are many ways you can shake up your Hibachi.
Their Hibachi comes with a side of clear soup and a house salad. The salad comes topped with croutons and bits of bacon, lightly drizzled with a dressing that offers a rich taste.
While finishing up your salad, your Hibachi is brought out on a large plate – which is filled with a decent amount of rice that is perfectly flavored with pieces of fried vegetables. For the protein, we chose to go with one chicken and one steak.
Once the meat, veggies, and rice are all mixed together and topped with some of their Yum Yum sauce, it's a wide mingling of flavors and textures that really tie this meal together. The meat is juicy and compliments the crunchy nature of the steamed vegetables, the rice perfectly absorbing the taste of the Yum Yum sauce.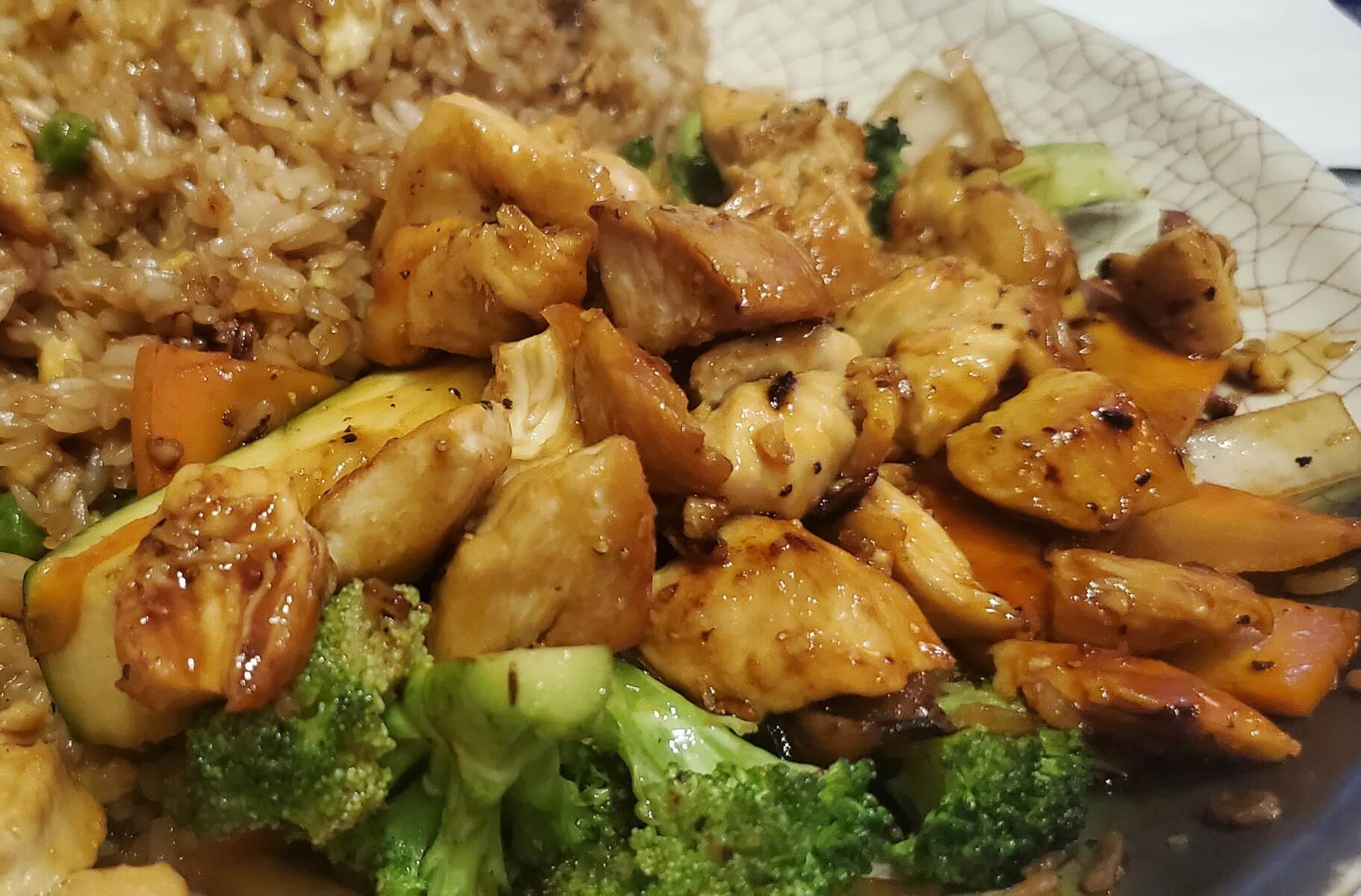 Between the salad, the soup, and hibachi itself, it's a lot of food for one to consume in one night. It's most likely a place you'll be leaving with leftovers to enjoy the next day, and it is a reasonably priced night out. If you're looking to try something new and local, consider visiting Hometown Hibachi in Chillicothe, Ohio.
About Dimple Dash Reviews
Dimple Dash is a foodie review of restaurants located in our reading area. This includes Fairfield, Fayette, Pickaway and Ross County but may reach slightly outside those counties too. Some restaurants may be locally owned and some may be national, regional or chain stores. No matter what, our "Dimple Dash" reviews are one of our most popular online topics. We're guessing because everyone loves food!
If you are a business that would like to have a "Dimple Dash" team review your restaurant, bakery, coffee shop or other eating establishment please contact us to find out more information. <<Click Here>>
If you have a suggestion of a restaurant you would like us to check out and possibly do a review for please drop us a note.