When you see something that has gone viral on the internet, you can pretty much that it has a flair of goofiness, and a hint of comedic pain… but without a doubt, it will always bring a smile to your face or be the cause of uncontrollable laughter.
For a few of the employees at Nourse Circleville, this is their goal whenever they make one of their hilarious videos promoting their auto sales.

Advertisement - Story continues below
Request advertising info. View All.
Jason Mathews, the sales manager at Nourse Circleville is one of the faces you often see behind the different videos, and he's one of the people who started it all when he was still at the Nourse in Chillicothe.
"I was the salesperson in Chillicothe, trying to find ways to get people to come in, and I started doing crazy videos." he shares before listing off the different characters he portrayed, "A turkey, dressing like Buddy the Elf, and doing all kinds of stuff just to make people look at you."
For Jason and the other employees at Nourse, this all stemmed from videos they made for Pumpkin Show in 2017.
"We wanted to infuse more with the community, get some laughter at this location. So we started doing a Pumpkin Show video where we would give away $100 each day of the Pumpkin Show, and this last year was the 113th Pumpkin Show, so we did $113 each day."
It would seem that in this series of videos, one of the Nourse employees, Kyle, could not catch a break. He's the one you'll see in the different videos having the most "accidents".
"We did videos giving [a cash prize] away, and Kyle got hit over the head with a pumpkin, Kyle got hit with all kinds of crazy stuff… So that's kind of what started all – I think we're contract-obligated to do something like this in our videos because we've done… Man."
If you have seen their videos, you probably shook your head at all the things that happened to Kyle. There was even a time when he was attacked by Jason's kids when they were younger, smacked with a plastic baseball bat, but all of Kyle's mishaps are a result of him being a man who calls the Pumpkin Show the "Pumpkin Fair" – which you can watch in their series of 113th Pumpkin Show videos.
With these videos, it's more about more than just getting "viral." For them, it's about showing the people of Pickaway County that they are more than just a car salesman, but ordinary people just like you and me.
"It's not about selling cars, it's about showing people that we're human too."
Nourse Circleville's latest video is a collaboration with Liberty Tax, where if you use a portion of your tax return towards a vehicle purchase, they'll reimburse your tax preparation.
Nourse is located at:
24955 US-23
Circleville, OH 43113
Phone: (740) 207-4160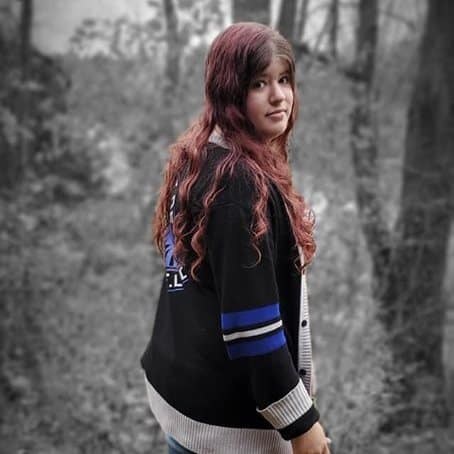 Lauren has been writing since she was at least ten years old – and anywhere she traveled, you could always bet that she would have a journal and a pen in hand. Though she writes mostly for the Dimple Times now, she has dabbled in writing short stories and novels throughout her life.
She's spent most of her life in Circleville, Ohio – which has been a huge inspiration behind a lot of the locations, situations and ideas she has come up with for her different stories over the years.
Lauren enjoys using her writing to bring enlightening, encouraging and informative content to the Dimple Times – but outside of work, she also enjoys curling up with her cat to watch movies, read or simply to write for herself.