On Tuesday, March 5th from 5 – 7pm, be sure to join Foundations4Youth. They will be giving away over 4,000 clothing items to local children and teens, which consists of brands like: Under Armour, Nike, Reebok and more.
"This giveaway was made possible by various groups in our community who have stepped up to address the needs they have seen." Officer Dave McIntyre shared in an email.
One of these groups includes the Circleville Elementary Destination Imagination Team, which consists of students Alyssa Sharp, Sydney Jones, Addison Powers, Ella McKeivier, and Pattsyann Honeycutt with organizational support from Mya Pitts and Kayla Fleck.

Advertisement - Story continues below
"These Tigers organized and carried out a clothing drive in their school that brought in over 3,000 items of clothing."
Officer McIntyre would also like to thank PICCA, for assisting with transportation, storage, and the support that makes an event like this possible, the Circleville Community United Methodist Church, with its outreach program for collecting donations, providing food, and lots of volunteers who also helped to make this possible and to the Circleville Municipal Court Probation and Pickaway County Juvenile Court Probation, for allowing this project to count as community service hours for probationers.
This event will be taking place at:
457 E. Ohio St
Circleville, OH 43113
From 5 – 7pm.
Follow Foundations4Youth on Facebook:
https://www.facebook.com/Foundations4Youth-863689927166062/

Advertisement - Story continues below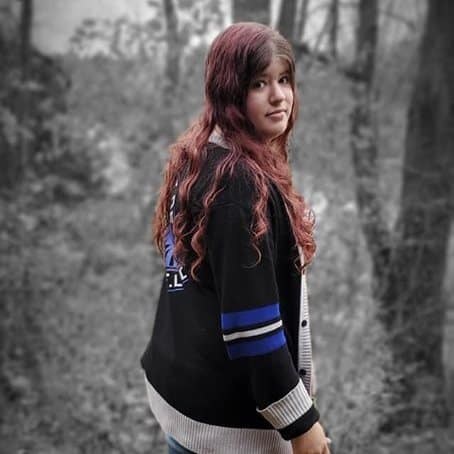 Lauren has been writing since she was at least ten years old – and anywhere she traveled, you could always bet that she would have a journal and a pen in hand. Though she writes mostly for the Dimple Times now, she has dabbled in writing short stories and novels throughout her life.
She's spent most of her life in Circleville, Ohio – which has been a huge inspiration behind a lot of the locations, situations and ideas she has come up with for her different stories over the years.
Lauren enjoys using her writing to bring enlightening, encouraging and informative content to the Dimple Times – but outside of work, she also enjoys curling up with her cat to watch movies, read or simply to write for herself.