Be sure to pick up a copy at a local business in Fairfield, Pickaway or Ross Counties.
PAGE 1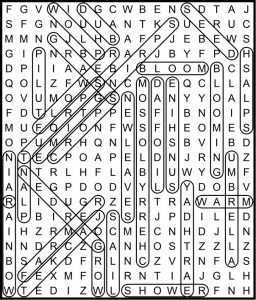 PAGE 2
Comics
PAGE 3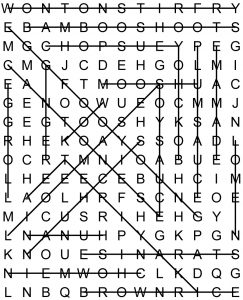 PAGE 4
PAGE 5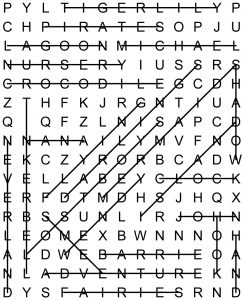 Flash Back Answers
1. In the 1972 song by Jim Croce, Big Jim Walker is a pool hustler, a large guy with a bad temper.
2. Harry Chapin, in 1974. Legend says the song is true: Chapin met his wife-to-be when he gave her guitar lessons and they fell in love.
3. The Brooklyn Bridge, in 1969.
4. Bob Dylan, in 1966, on his first album, "Blonde on Blonde." He never released the song as a single in the U.K., but Manfred Mann did it the same year.
5. "Here I Am," by Air Supply in 1981. The single had a longer title, "Here I Am (Just When I Thought I Was Over You)," to avoid confusion with another of their songs that had the lyric "Here I am."
(c) 2019 King Features Syndicate, Inc.
Sports Quiz Answers
1. Dwight Evans (1981, '85, '87) and Wade Boggs ('86, '88).
2. True. He had 1,942 strikeouts and 1,877 hits (including 462 home runs).
3. It was 1984-85.
4. Calvin Murphy had 57 points in a game in 1978.
5. Tiny Thompson had 252 victories for Boston (1928-38).
6. Dale Jarrett, in 2000.
7. Maria Sharapova was 19 when she won the 2006 U.S. Open.
(c) 2019 King Features Syndicate, Inc.
PAGE 6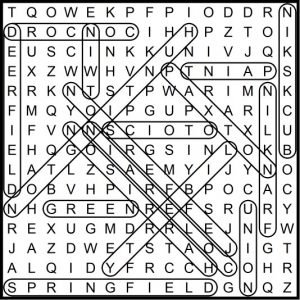 ROSS COUNTY TRIVIA
–1. What year was Bainbridge incorporated?    b-1838
–2. What year did Blue Jacket (or Weyapiersenwah) first show up in written history?    c-1773
–3. Thomas Worthington, known as the "Father of Ohio Statehood," was elected as the state's ____ governor.    a-6th
–4. How many times has the Knoles Log House been disassembled and moved?    c-2
–5. Ross County is the _____-largest county by land area in Ohio.    a-second
PAGE 7
PAGE 8
PAGE 9
What a Scandal? – Trivia Answers
1-a, Warren G. Harding
2-d, Ingrid Bergman
3-a, Richard Nixon
4-b, Cincinnati Reds
5-b, "Lolita"
6-b, Chris Christie
7-c, Jack Barry
8-c, Brian Williams
9-a, Rachel Dolezal
PAGE 10
PAGE 11
PAGE 12
Sorry, it looks like the word "worker" did not make it in to the puzzle!