Yummmm … Eat your veggies … POINT SALAD is a very simple card game taking over the gamers tables who are looking for those filler games with plenty of strategies, short on time, that can be used as a warm-up or cool down in those long game sessions or a quick one for that family gathering. The game is played with two to six chefs making their salads and takes about 5 minutes per person in the game.
There are 8 different veggies in the game on one side of the over 100 cards. On the other side of the cards – there are over 100 different ways to score points to win the game. The number of veggie cards used in the game differs with the number of players in the game so the game scales well with different numbers of players.
The game is set up with a tableau of 6 veggie side up cards and 3 victory point cards side up. On your turn you can take two veggies OR one victory point card. That simple, that easy … or so you think!
Do you take the two Tomatoes out there working towards have the most of those and your 10 point card you took earlier? Or take the card that says score 4 points for every one of your Onions you have but minus one point for all your tomatoes? Each turn of the card gives you and your opponent's new ways in scoring your "salad" of veggie cards and new paths to victory!

Advertisement - Story continues below
The game is played until all the cards are gone and at the end the person who has collected the best combination of victory point cards and veggies will be crowned the victor while the others toss their salad … reshuffle the cards and set up for the next POINT SALAD war!
Alderac Entertainment Group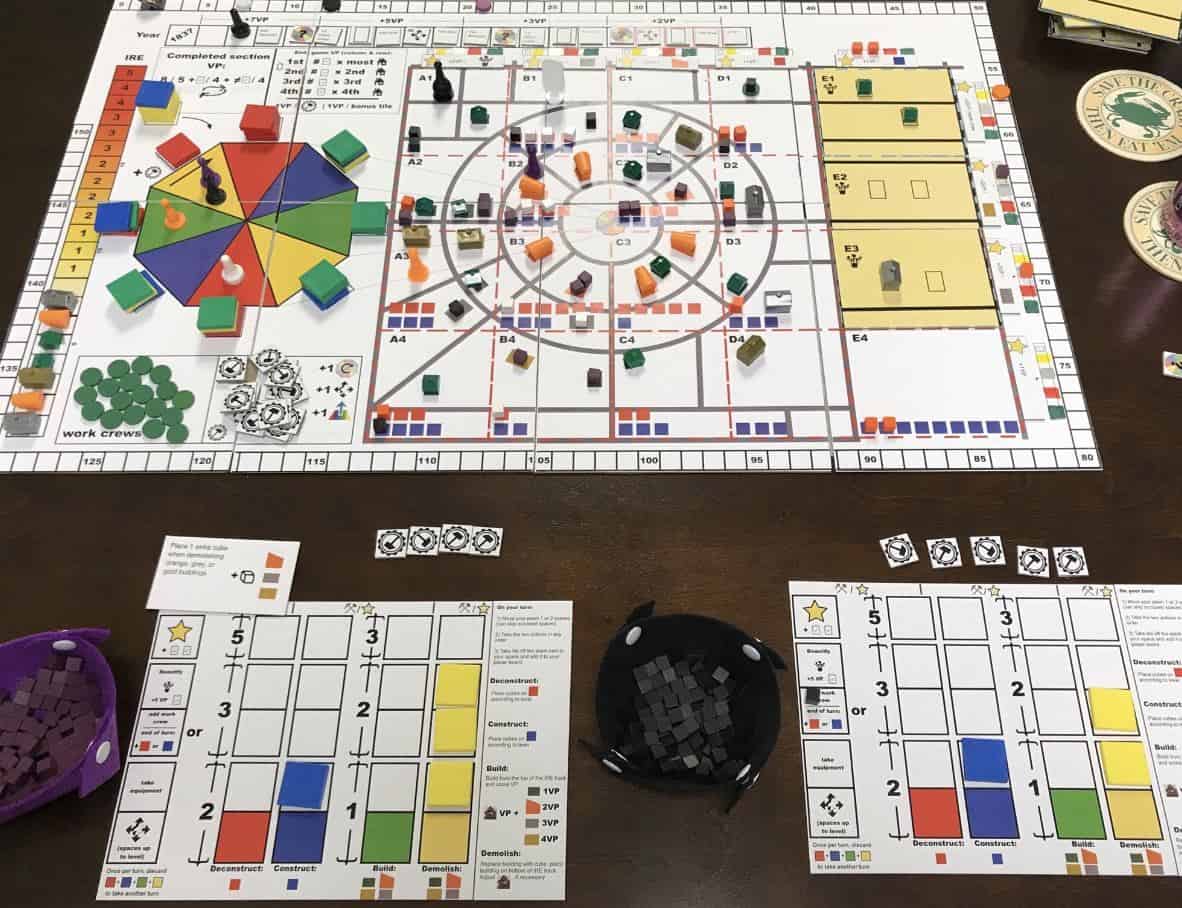 The Circleville Boardgaming Group is a loose affiliation of area gamers that have been getting together in one fashion or another for 30 years. Currently we average about a dozen attendees at our gatherings at the First Monday Watt Street Tavern, the 2nd Wednesday Younkin and Third Wednesday Pickaway County Libraries meetups. Our attendance at our once a month First Saturday Meeting all day at the Pickaway County Library varies from an average of 14 to a high of two dozen.
We play all manners of games but currently focus now on the Modern Boardgaming Scene. Our attendees have varied tastes in gaming and can be counted upon on have a wide selection of games at each of our meetups.  There is no cost to attend a game gathering.

Advertisement - Story continues below
Typically the age range is adult with a few middle school / high schoolers possible.
Two of the original founders of the CBG are also founders of the Columbus Area Boardgaming Society or CABS – which numbers over 300 in paid members, attended by an average of 80 gamers and has over 1000 games in the clubs library available to play at their weekly meetings and available to check out and take home to play.