If you're looking for that small-town diner with a vintage vibe and a menu with a variety of sandwiches, burgers, salads, and sides – look no further than Carl's Townhouse, located in downtown Chillicothe, Ohio.
Black and white tiled floors, a throwback atmosphere, hot, fresh, delicious foods, and kind employees make the experience at Carl's – and what we had for lunch was definitely a treat.
A grilled chicken club stacked high with grilled chicken, crispy bacon, fresh, crisp lettuce, and tomatoes, with mayonnaise between toasted, warm slices of white bread – this sandwich was a great introduction to the food that Carl's had to offer. The chicken was grilled to perfection, perfectly matched up with the bacon to give it a crunchiness and a saltiness.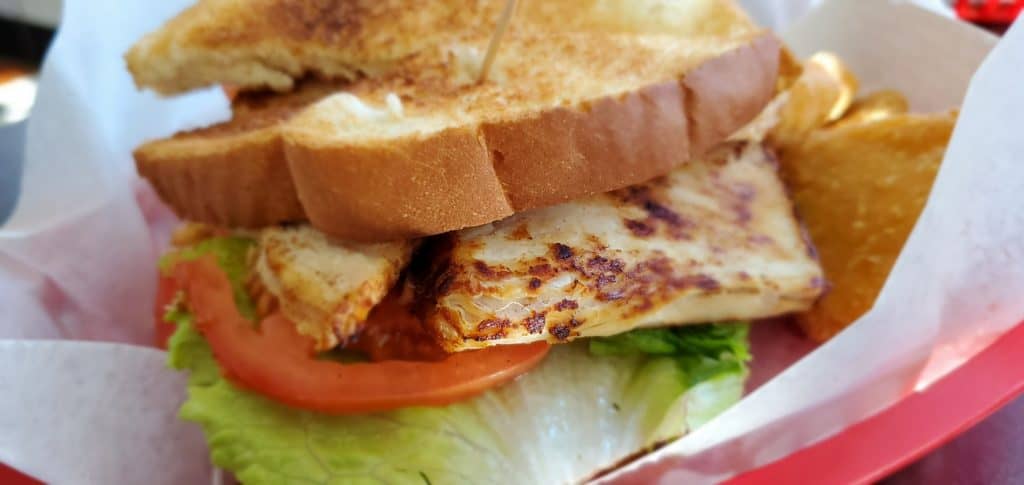 I chose to have a side of Macaroni and Cheese bites – salty, crunchy breading is grilled around macaroni and cheese, giving it a unique flavor and a nice twist on the traditional popular side.
We also ordered a BLT – with the perfect amount of bacon between two perfectly toasted pieces of bread. A side of crisp, hot, wavy french fries brought the sandwich together – while great with ketchup, it was awesome all on its own.
Carl's Townhouse is located at:
95 W 2nd St
Chillicothe, OH 45601
---
About Dimple Dash Reviews
Dimple Dash is a foodie review of restaurants located in our reading area. This includes Fairfield, Fayette, Pickaway and Ross County but may reach slightly outside those counties too. Some restaurants may be locally owned and some may be national, regional or chain stores. No matter what, our "Dimple Dash" reviews are one of our most popular online topics. We're guessing because everyone loves food!
If you are a business that would like to have a "Dimple Dash" team review your restaurant, bakery, coffee shop or other eating establishment please contact us to find out more information. <<Click Here>>
If you have a suggestion of a restaurant you would like us to check out and possibly do a review for please drop us a note.