Good news, pumpkin spice lovers, and fall fanatics! The Pumpkin Spice latte has made its way back to your local Starbucks, and with it… the Pumpkin Cold Brew, and fall bakery items such as the Pumpkin Scone and Pumpkin Cream Cheese Muffin.
The Pumpkin Spice latte can be served hot or cold – which is nice for those who love the drink hot for that warm and fuzzy autumn vibe, or if they're looking to beat the lingering late August heat that is still in the air. This latte has a warm, pumpkin flavor mingled with flavors of spice, in a fusion of espresso and steamed milk. To top it all off, the drink comes with whipped cream and pumpkin spice topping.
Along with their drink, customers can enjoy one of their unique bakery items. The fall scone happens to be one of those items, which is a delicious treat with flavors melded together – such as pumpkin spice, brown sugar, and cinnamon to give it that rich autumn flavor. Gracing the top of this beautiful scone is icing with spiced drizzle.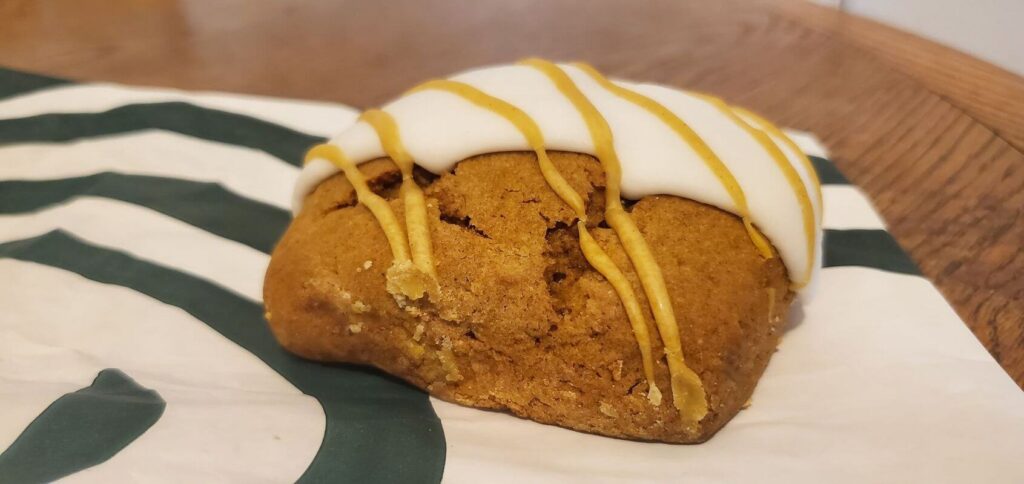 If you're looking to get that perfect taste of autumn early, you'll have to swing by your nearest Starbucks and pick up one of their delicious fall items.
Welcome home, Pumpkin.
🍂 #PumpkinSpiceLatte and #PumpkinCreamColdBrew are back. 🍂 pic.twitter.com/nUaPHcwFK3

— Starbucks Coffee (@Starbucks) August 25, 2020