Attention World Conquerors: I.E. RISK boardgame fans. This is your next must have game. HISTORY OF THE WORLD (HOTW), a game for 2 to 6 conquerors takes the next step in World Domination and gives you a possible 40 Nations over 5 epochs to dominate the world!
On each of the 5 turns of the game – the player in last place will get to choose an empire among the randomly chosen Empires for that epoch to play and then pass them on to the next player to let them make a choice. This "drafting" measure is used in many games. For this one if you are in first place you will not get a choice – you will get an empire that was passed on by everyone else in the game. This mechanism allows for a deep strategy in deciding your own fate.
It's the last turn in the game your board position is good – you are just a few points behind every one and you get your choice of empires. Do you choose a relative weak empire that goes first in the turn, securing your board position, scoring all of your points and get a big lead … or do you choose a great strong empire going late in the turn, that in doing so allows everyone before you their turns and then can ruin your board position attack your empire and even though your late empire is a good one – starting your world domination from a very weak position may not give you the victory! The game is similar in part to RISK – expand your countries roll the dice higher than your opponent and you win the battle. The addition of event cards and individual empires makes HOTW a classic.

Advertisement - Story continues below
Your ROMANS are doing what? Marching on CHINA? – The VIKINGS are where? Storming ROME! The OTTOMANS are concurring INDIA? You can follow History – or make your own. TOPPLE Capitals of your rivals / build your monuments to victory! Will you be the CONQUEROR of the World in the END? Break out HISTORY OF THE WORLD and you soon could be.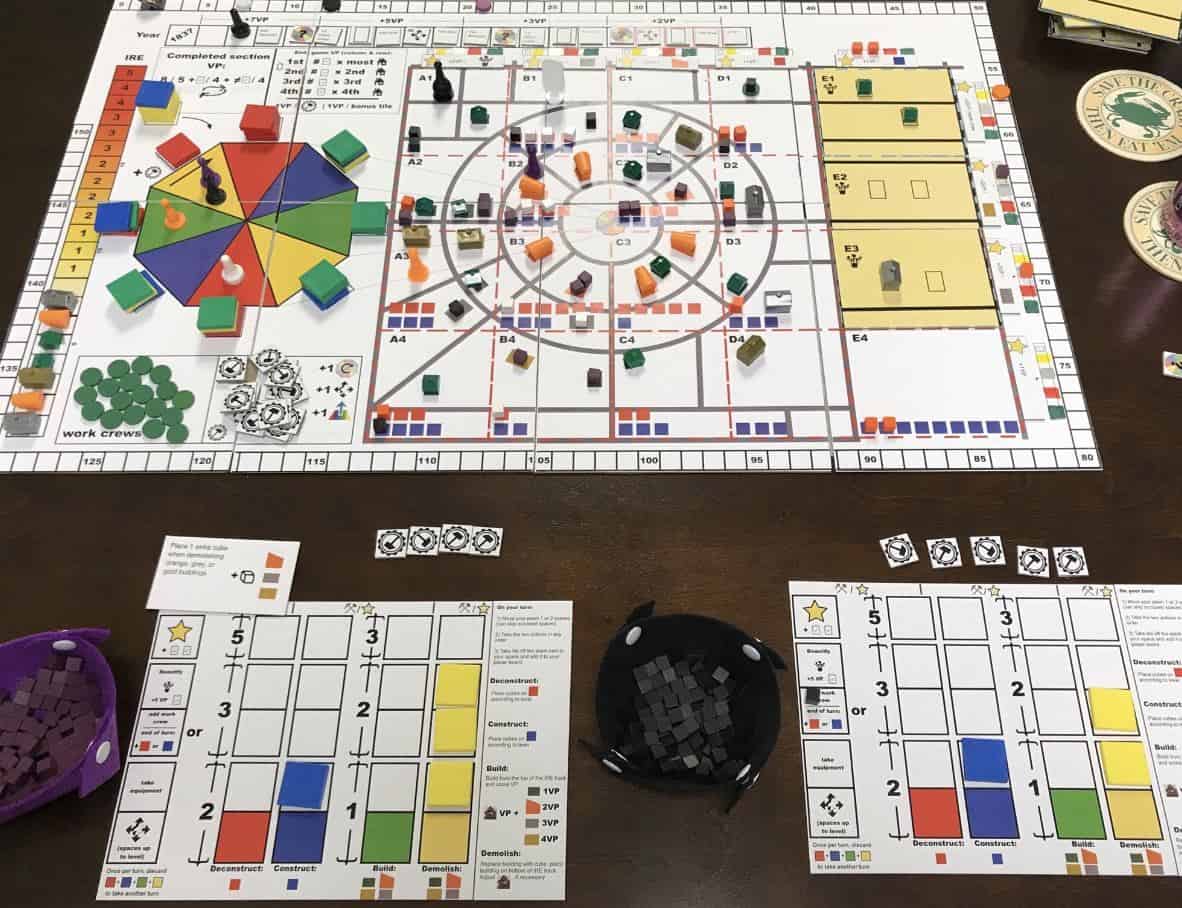 The Circleville Boardgaming Group is a loose affiliation of area gamers that have been getting together in one fashion or another for 30 years. Currently we average about a dozen attendees at our gatherings at the First Monday Watt Street Tavern, the 2nd Wednesday Younkin and Third Wednesday Pickaway County Libraries meetups. Our attendance at our once a month First Saturday Meeting all day at the Pickaway County Library varies from an average of 14 to a high of two dozen.
We play all manners of games but currently focus now on the Modern Boardgaming Scene. Our attendees have varied tastes in gaming and can be counted upon on have a wide selection of games at each of our meetups.  There is no cost to attend a game gathering.
Typically the age range is adult with a few middle school / high schoolers possible.

Advertisement - Story continues below
Two of the original founders of the CBG are also founders of the Columbus Area Boardgaming Society or CABS – which numbers over 300 in paid members, attended by an average of 80 gamers and has over 1000 games in the clubs library available to play at their weekly meetings and available to check out and take home to play.